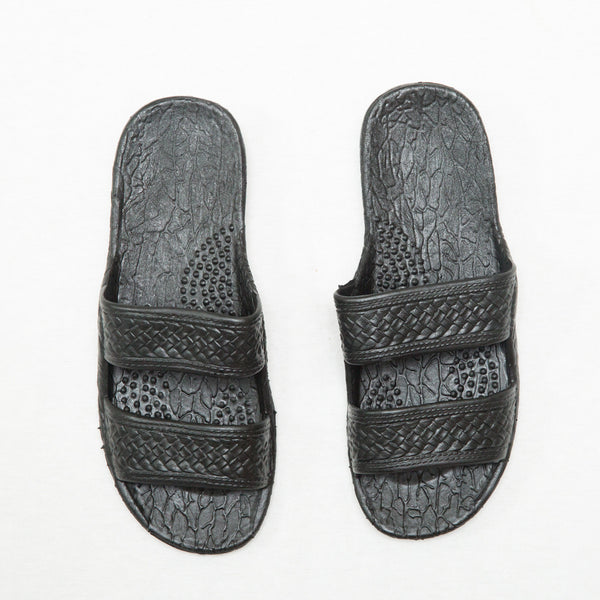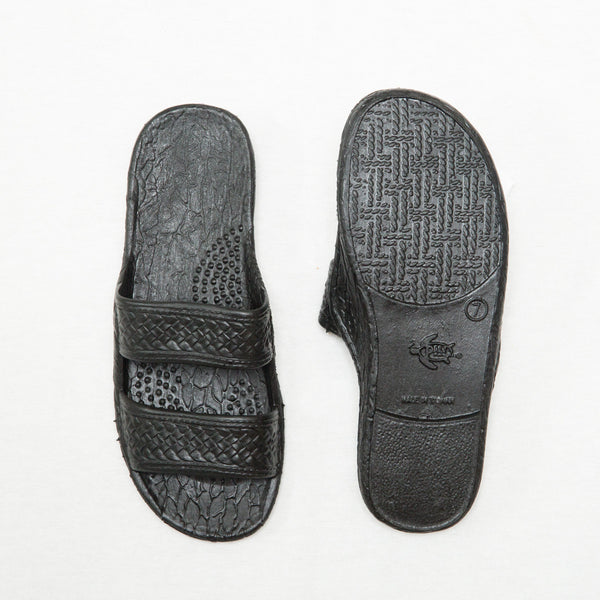 Pali Hawaii
Pali Hawaii Hawaiian Jesus Sandals "Jandals" Black
These sandals are the original Jesus Sandals or "Jandals".  We are an authorized retailer of Pali Hawaii Sandals.  These are perfect for both men and women.  Below is our sizing chart to help you pick the right size.
Size Chart:
Choosing the right sandal size for you:
-These sandals are sized on the ladies scale.
-Men are recommended to choose 1 size above your normal size.
Measurements:
FOR WOMEN:
US Girls/Women Size 2, suggested size is 5.
US Women Size 3 to 5.5, suggested size is 6
US Women Size 6 or 6.5, suggested size is 7
US Women Size 7 to 8, suggested size is 8
US Women Size 8.5 or 9, suggested size is 9
US Women Size 9.5 or 10, suggested size is 10
US Women Size 10.5 or 11, suggested size is 11
US Women Size 11.5 or 12, suggested size is 12
US Women Size 12.5 or 13, suggested size is 13
FOR MEN:
US Men Size 5, suggested size is 6
US Men Size 6, suggested size is 7
US Men Size 7, suggested size is 8
US Men Size 8, suggested size is 9
US Men Size 8.5 or 9, suggested size is 10
US Men Size 9.5 or 10, suggested size is 11
US Men Size 10.5 or 11, suggested size is 12
US Men Size 11.5 or 12, suggested size is 13